Rod Works Springville, UT

1101 W 400 S
Springville, UT 84663
(801) 489-8200
Store Hours:
Monday-Saturday 12:00-6:00pm
Sunday Closed
---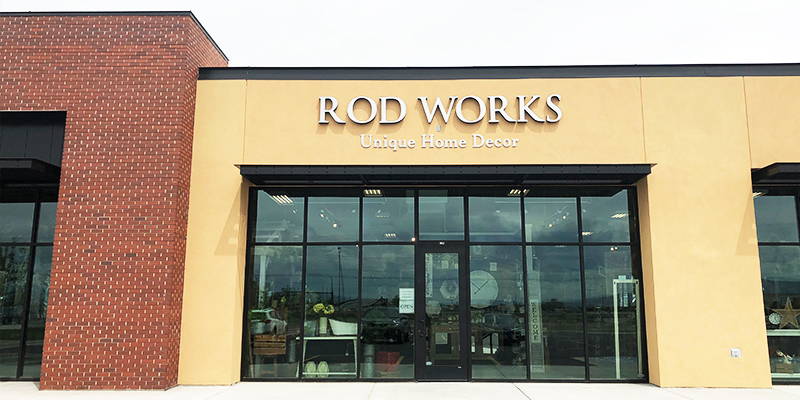 Opened October 3, 2003 by Mark and Kristen Tuttle.
Springville Rod Works has a love for greenery and how it livens up any space in your home. Our customers love the quality and variety of our greenery and floral selections. Come in and let us help you breathe a little life into your space!
---
At Rod Works we offer unique and charming Home Decor at incredible prices. The imaginative way we display our products will get your creativity flowing while our outstanding customer service will work with you one on one to create a one of a kind look for any room in your home. You will enjoy the inspiring beauty and top notch quality that is at the very foundation of our products.
Join our Rewards Program (*coming soon)
Follow us on Instagram @rodworks_springville