10470 W Cheyenne Ave
Las Vegas, NV 89129
(702) 433-8500
Store Hours:
Store currently closed. Franchise available and looking for a new home. Please contact franchise@rodworks.com if you are interested in getting more information.
---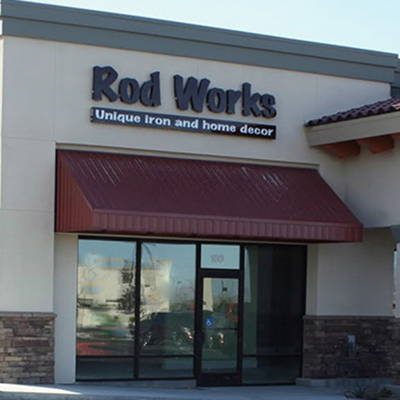 Opened April 12, 2012 by Lolly and Brad Sneed
In 2005 I walked into a cute store I had been seeing just off the freeway by Thanksgiving Point (Lehi, UT). I walked in and was totally amazed!!! I saw a "hiring" sign, asked for an application, and went out to my car and filled it out. About an hour later I had a job! I did not know at that time, what a huge part of my life Rod Works would become. Fast forward to 2019, and being the owner/operator of the Vegas location, I am still amazed and in love with Rod Works. We have the most amazing customers who love to just pop in for a little "Retail Therapy" and to check out our always changing product. We have made some real friends during these past years and have had the most wonderful staff. I will always be thankful for the chance stop at the Lehi Store
---
At Rod Works we offer unique and charming Home Decor at incredible prices. The imaginative way we display our products will get your creativity flowing while our outstanding customer service will work with you one on one to create a one of a kind look for any room in your home. You will enjoy the inspiring beauty and top notch quality that is at the very foundation of our products.
Join our Rewards Program (*coming soon)
Follow us on Instagram @rodworks_lasvegas